NEW LIMITED EDITION PRINTS
My Newest Painting! PRINTS AVAILABLE SOON FROM THARSIS ARTWORKS!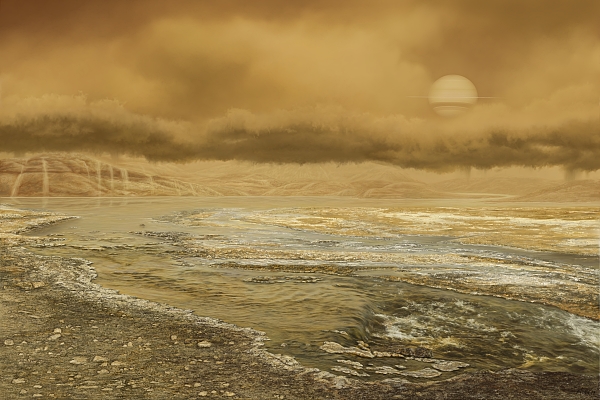 "JINGPO RIVUS - TITAN" ©2018
A squall line advances over low hills near a hydrocarbon stream flowing from
Jingpo Lacus in Titan's northern latitudes. Methane rains cascading down the hills help
feed the stream which is bordered by an evaporite crusted shoreline. Saturn briefly
appears through a break in the storm front.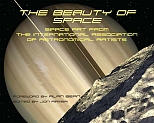 Marilynn Flynn's space
art is featured in "The
Beauty of Space" book.
Marilynn Flynn's space art is featured in Ron Miller's book
"The Art of Space"
Order at Amazon.com


and


Qbookshop.com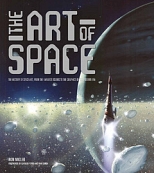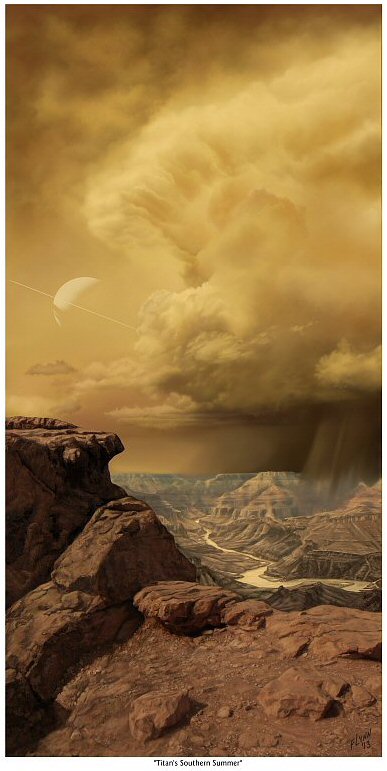 Copyright 1990 - 2018 Marilynn Flynn/Tharsis Artworks
Contact email - see Home Page
All Rights Reserved. No part of this website may be reproduced in any manner or media without permission.
ALL IMAGES on this website are COPYRIGHTED by Marilyn Flynn/Tharsis Artworks.
It is ILLEGAL TO REPRODUCE, COPY, PIN, POST, or USE ANY IMAGE FROM THIS WEBSITE in ANY MANNER or on ANY MEDIUM
without express written permission from Marilynn Flynn.

See LEGAL page for more information.